I
Everything You Should Know About Belotero
No one wants to wake up to a face full of wrinkles, fine lines, deep hollowed eyes, crow's feet, and other signs of aging. Fortunately, there are many surgical and non-surgical cosmetic treatment options available for patients who want to slow down the aging process and retain skin elasticity.
Belotero is one example of a cosmetic treatment that gives you clean and younger-looking skin. It is a dermal filler that is commonly used for under-eye hollows and wrinkles, making you look youthful. Not sure if it's the best anti-aging treatment for wrinkles and fine lines? Here's more about Belotero, its results, procedure, and after-effects.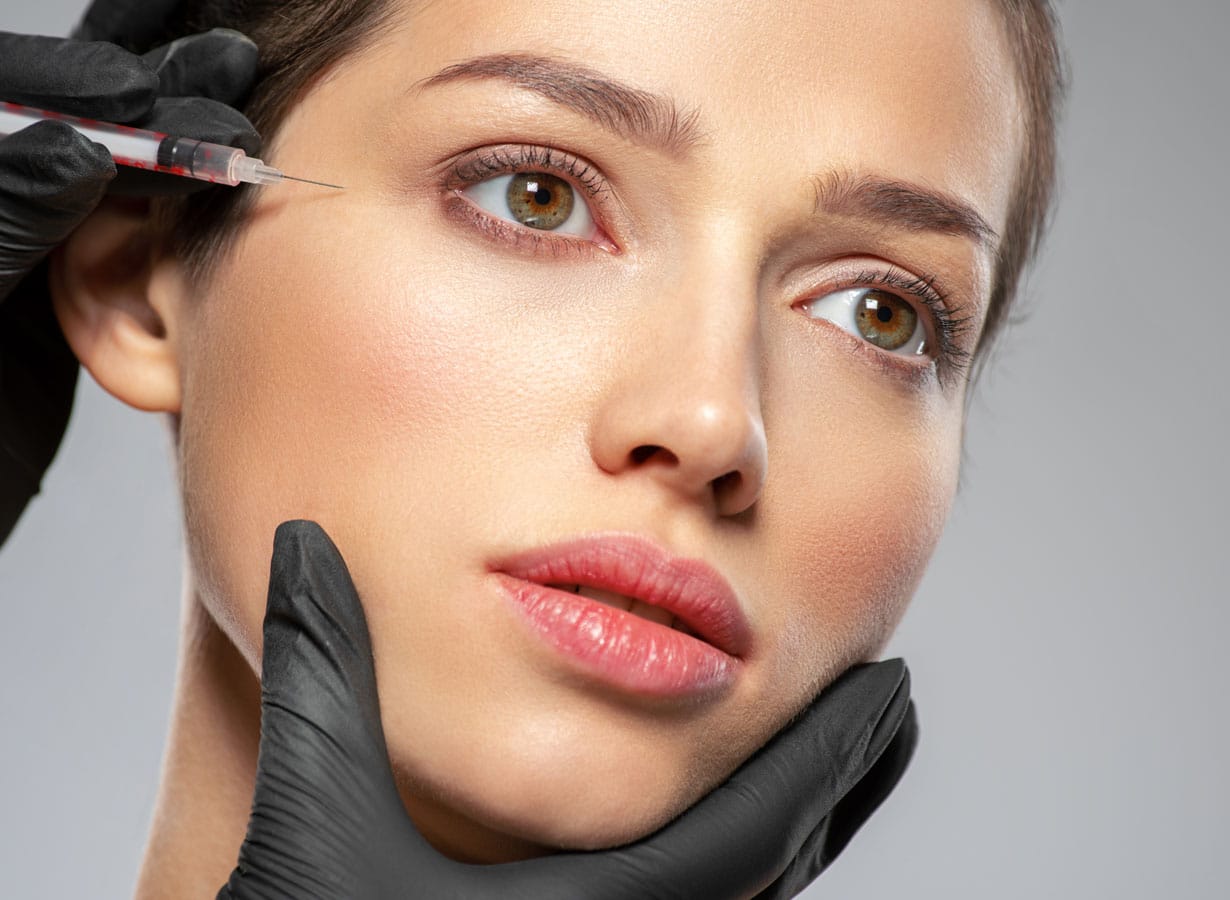 What is Belotero?
Your skin contains hyaluronic acid that works with water to give your skin smoothness, elasticity, and most importantly, a plump look. Unfortunately, hyaluronic acid diminishes as you age, hence the wrinkles and eye bags. Belotero supplies hyaluronic acid to your skin, filling those lines and restoring the plump look on your face. Here's what this filler is used for:
Correction of under-eye hollows

Plumping your lips and cheeks

Fixing nose bumps

Treating acne scars

Upper lip wrinkles and wrinkles around the mouth

Eye bags and other hollow areas surrounding your eyes

Laugh lines 
This dermal filler was approved by the FDA for laugh lines, vertical lip lines, nasolabial folds, and chin wrinkles. However, it is also commonly used off-label for under eyes and lips. 
In general, the treatment is safe for everyone. However, pregnant or breastfeeding women may not take Belotero. These fillers are also not recommended for people with severe skin allergies, especially those who are allergic to gram-positive proteins. 
What is the Cost of the Procedure?
The cost of Belotero depends on the number of sessions needed to fill your wrinkles and other aging spots. The average cost for one session of Belotero filling is around $620, which was shown by a report published by the American Society for Aesthetic Plastic Surgery. 
As mentioned before, there is no fixed cost since the treatment may vary from a couple of sessions to many syringes. The more product you need, the higher the treatment will cost. It also depends on the experience of the injector and your location. Unfortunately, Belotero is a cosmetic procedure, so chances are your insurance policy will not cover the treatment cost.
The Treatment Process
Your doctor will ask for any skin allergies or medical history before starting. Tell them about your existing medications, therapies, or any medical treatment you are taking. Belotero contains local anesthesia that numbs your skin and reduces pain. Still, if you are concerned about the pain from the injection, ask your doctor to apply a topical gel. It will relieve the target area, giving you a painless procedure.
The physician will mark the areas that need filling. They will use an antiseptic solution to clean your skin. Like other cosmetic fillers, Belotero has a fine-needle syringe inserted into the target area to inject the filler into your hollows, fine lines, and other aging spots. After injecting the filler, the doctor massages your skin lightly to spread the product across the area for better results. 
The length of the process depends on the number of areas you are filling and how many syringes are used. Normally, it lasts from 15 minutes to an hour (or longer if you are getting a full-face Belotero filling treatment).
What is the Recovery Period?
Do not take any anti-inflammatory drugs a few days before the Belotero injection. You may also have to avoid other medications before your filling session. Talk to your physician to get more information about the preparation.
Belotero is a safe and minimally invasive process. This dermal filler is different from cosmetic fillers in that it does not leave your skin feeling irritated, dry, and puffy. The procedure might result in mild side-effects, such as rash or redness, but they go away shortly. The doctor applies a numbing cream to avoid pain during or after the treatment. For recovery, a day or two is enough for rest. You can resume your routine activities a day after the session. However, within the first 48 hours of getting a Belotero injection, avoid:
Strenuous face movements

Exposure to the UV rays

Alcohol, smoking, and other beverages

Aspirin and other non-inflammatory drugs
The treated area will be a little sensitive for the first few days. Massage it with an ice pack gently to get relief from the burning sensation or redness.
How long do the effects of the filler last? Usually between 6-12 months. The results vary from person to person. It also depends on how deep and strong the aging lines are. 
Where can You Find the Best Belotero Specialist?
The effects of this dermal filler also depend on the physician you choose. A simple Google search for the "Best Belotero fillers Los Angeles" will show you the list of practicing physicians that offer this cosmetic treatment.
Check their qualifications, license, experience, previous customer experience, and cost before making a decision. You must also consult with the physician before the treatment. Tell them about your medical condition, allergies, and skin issues.