A
re you ready to meet your old friends and relatives on New Year's eve? Well, the holiday season is the perfect time to show people how you spent this year taking care of your skin and overall health. Getting cosmetic treatment is the best way to get smooth, supple, and young-looking skin.
Now that Christmas and New Year are around the corner, you have only a few days to get your skin ready for the big holiday season. Fortunately, you don't need any natural skincare, harsh chemicals, or invasive surgical procedures to enhance your facial features. Simple beauty processes can go a long way in giving you young-looking skin. Yes, we are talking about injectables. The minimally invasive and safe beauty treatments give your skin a glowing and fresh look while preventing wrinkles.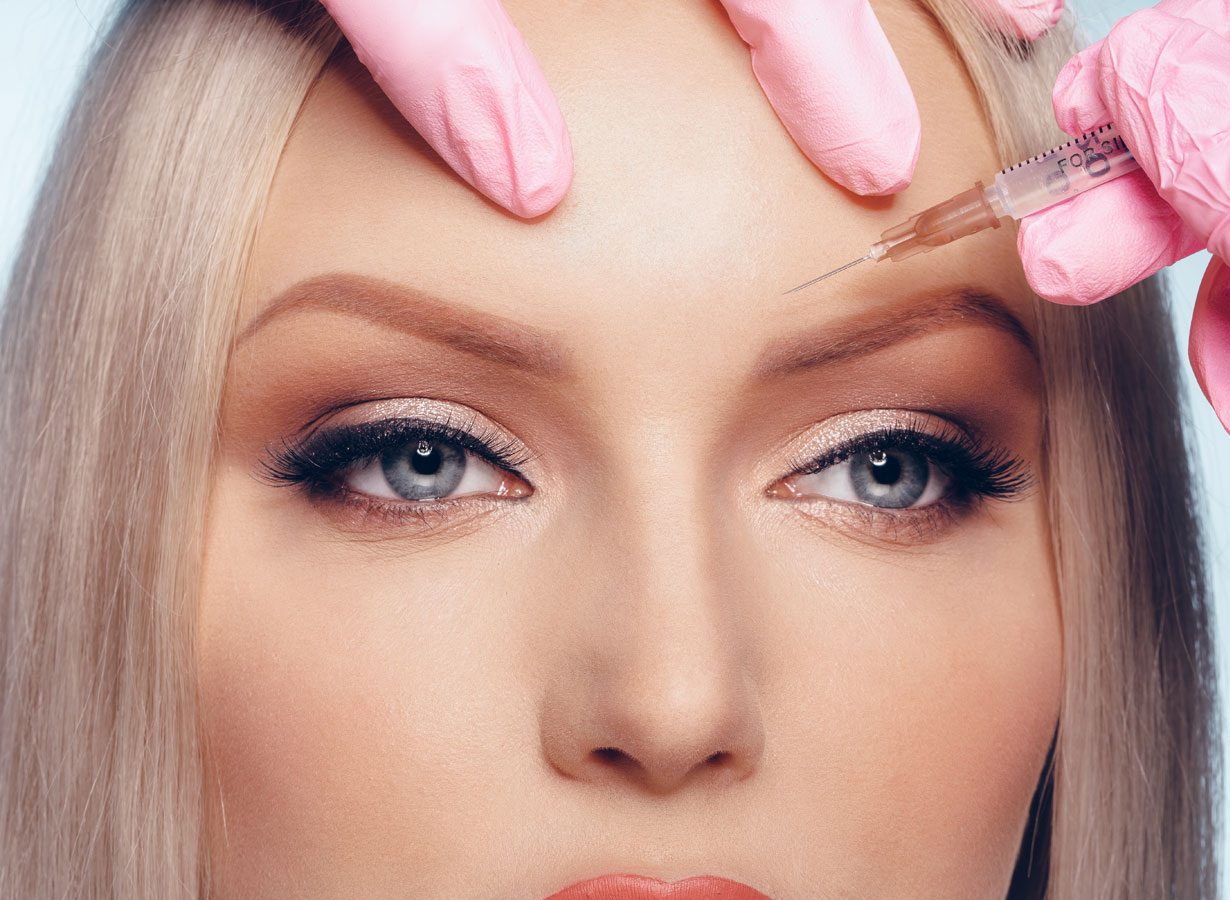 Are Cosmetic Injections Safe?
Cosmetic injections are safe as long as you are getting the treatment from a licensed, certified, and trained dermatologist. They will tell you the before and after skincare processes to avoid any side effects. Usually, the dermal fillers cause no harm to your skin. Mild inflammation, redness, and rashes can occur, but they last a couple of hours only. Make sure you don't move your muscles around the treated area excessively after the treatment.
In this post, we have compiled a list of the cosmetic injections for holidays that every woman should try this holiday season. Here are a few successful and minimally-invasive cosmetic procedures that show great results for women with all skin types and complexions.
Botox is an anti-wrinkle cosmetic procedure that softens your wrinkles and fine lines, giving your face smooth and wrinkle-free skin. The dermatologist injects Botulinum toxin type A into your facial muscles to prevent muscle expansion or contraction. It paralyzes your facial muscles to reduce the appearance of wrinkles.
What does it Treat?
This beauty injection is recommended for women with dynamic wrinkles that appear during facial movements, such as frowning and smiling. The injection is used on the forehead, between your brows mainly, but it can also be used to soften the fine lines around your eyes. Not only does Botox treat wrinkled skin, but it prevents the formation of fine lines due to muscle contraction around your eyes and on the forehead. The procedure takes only 10 minutes (approx). Ask your doctor about the preparation before the treatment and discuss your medical history. 
Safety and Cost
Botox injection is an FDA-approved and clinically tested procedure that is safe for cosmetic use. Still, it is best to talk to your dermatologist about the side effects, risks, and your current medical condition before getting botox. 
The results last for four months. Your dermatologist will tell you when you need the next session. The per-unit cost of the botox can vary from $10 to $20, while the entire treatment procedure can cost you up to $800. Find affordable botox in Los Angeles and discuss your treatment plan. Look for the Botox and fillers near me and visit a licensed dermatologist in your town for this cosmetic procedure. 
Juvederm is a filler used on the cheeks, mouth, and lips. Juvederm injectable gel is the most popular cosmetic treatment in the US. It is used for reversing aging and softening fine lines. The gel has a soft consistency and contains hyaluronic acid, which promotes collagen growth on your skin. 
In addition to aging, Juvederm filler can add volume to your cheeks, enhance skin elasticity, and fill fine lines and wrinkles. It is also an effective and non-invasive lip filler treatment. If you want fuller lips without undergoing the surgical lip enhancement procedure, type "Juvederm Specials Near Me" in the Google search bar and book an appointment with a certified dermatologist.
Restylane is another non-invasive medical procedure used to treat wrinkles and fine lines. Like Juvederm injectable gel, this cosmetic injection contains hyaluronic acid filling your wrinkles and giving you smooth, young-looking skin. However, Restylane injection is not as strong as Juvederm. As a result, it cannot fix permanent wrinkles and crows' feet in aged people. This injectable gel is most commonly used for filling small areas, such as your lips or lower eyelid. 
The synthetic hyaluronic acid in Restylane binds strongly with the water molecules to improve your skin elasticity and add volume to your face. The results of the injection can last anywhere between 6 months and 18 months, depending on the treated area. For example, the effects of fuller cheeks remain for up to 12 months following the procedure. For facial wrinkles and lips filling, the results last for six months. Consult with a dermatologist offering Restylane cosmetic injection for more information about the cost, results, side effects, and preparation for this cosmetic session. 
Last but not least, get your facial skin ready for the holiday season with Sculptra cosmetic procedure. Like Botox and Juvederm, Sculptra is a derma filler used for wrinkles and other aging symptoms. It contains PLLA, an ingredient that promotes collagen growth on your face, giving you wrinkle-free and young-looking skin. It also restores fullness to your cheeks, fine lines, facial wrinkles, and other small areas. 
The best part about Sculptra is that it does a lot more than add volume to your cheeks and fill wrinkles. The injectable cosmetic product enhances collagen production, which helps fight the signs of aging. Another benefit of Sculptra is that its results can last for two years. However, the treatment is divided into a few sessions (ideally, 7-10 sessions) for long-lasting results.
Which Cosmetic Injection is the Best?
One common thing in each injection mentioned above is that they are minimally-invasive procedures that can be performed in the outpatient setting. They are harmless. 
Compare the cost and benefits of each cosmetic injection and choose the procedure that helps you achieve your specific skincare goals. If you can't choose between the ones listed above, consider getting Botox or Juvederm. They are the most popular cosmetic injections for women with aging issues.