R
adiesse is an injectable cosmetic treatment that fills certain areas on your face, helping you get rid of the sagging and loose skin. It works by boosting the production of collagen, which in turn, fills fine lines and wrinkles. This cosmetic injection is used to restore the lost volume around the nose and mouth, cheeks and the back of your hands. The effect of Radiesse lasts for up to two years, making it the most suitable dermal filler for people with moderate wrinkles. The ingredients used to make Radiesse are safe for your skin.
In addition to plumping the mouth and wrinkled areas on the face, this injectable treatment is for people who want to restore the volume on their hands. Even though this dermal filler is safe, it's important to consider your eligibility and the risk factors before approaching a dermatologist. Your choice of dermal fillers matters the most.
Here are some tips for finding the best doctor for Radiesse injection in Los Angeles, CA.
Research the Best Doctor for Radiesse
Online directories and a simple Google search will give you a list of the certified, licensed, and insured doctors offering Radiesse injectable treatment in your area. Type "Radiesse injections near me" in the Google search bar and narrow your options to the best doctors.
You can book a free consultation with your selected healthcare providers and ask questions about the benefits, procedure, side effects, cost, etc. You can also get referrals from friends, colleagues, or neighbors who have collaborated with doctors for skin or hair treatment.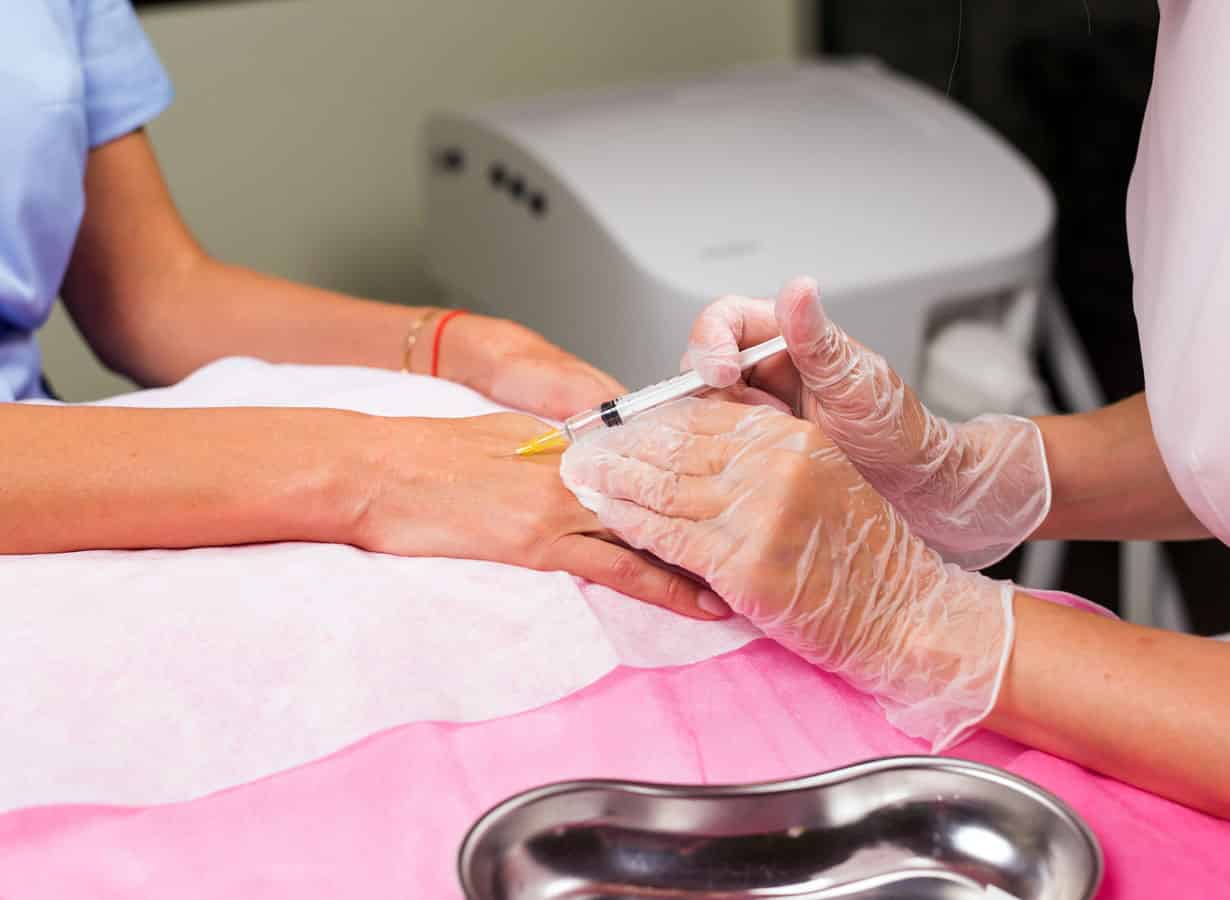 Before you visit the Radiesse clinic, conduct your research. You should have a clear idea of what Radiesse is and what to expect before/after the treatment.
Check License and Certifications
Radiesse cosmetic treatment is performed by a licensed physician who's qualified to inject this dermal filler into your skin. It might not be an invasive medical procedure, but that doesn't mean you can get these injections from a random hairdresser or a beauty salon.
Nowadays, salons have started providing cosmetic injections.
However, salons and other facilities are not equipped with the technology needed to ensure safe treatment. Yes, you can get it for a very reasonable price, but this small saving is not worth the side effects and a poor job. So, always check the license and certifications of the doctor before booking. You must also visit their clinic to see if they have the right infrastructure for Radiesse dermal fillers.
Look for Someone who Specializes in Radiesse
As mentioned above, a Google search will show the practitioners specializing in dermal fillers. Look for a healthcare expert whose main focus is Radiesse injections and similar cosmetic procedures. Check customer reviews for these clinics to get a better idea of what others have to say about the procedure.
A doctor who performs a few Radiesse sessions every day is your ideal doctor for this cosmetic injectable treatment. Before hiring, check the doctor's specialization and ask about the number of similar procedures they have performed.
Are They Covered?
You need to ensure that you are financially protected if something goes wrong during the cosmetic procedure. Even the most qualified and experienced dermatologists can make mistakes. Although serious complications from Radiesse and Botox are rare, they are possible. So, before you book the clinic, ask if the practitioner has insurance coverage.
Check Customer Reviews
To know the doctor's experience, it is important to check their latest customer reviews or call customers they have helped. Customer reviews will show you the qualifications and experience of the doctor. It also gives you insights into the before/after results. Talk to their previous clients to know the injectables this doctor uses, how long the treatment takes, and the results. Even one bad review can change your decision.
Ask about the Procedure
During your consultation, ask about how the Radiesse treatment is performed and how soon you can return home. You should also ask if you can go back to your routine immediately after the procedure, which exercises you must avoid, and where the treatment will be performed. Radiesse injectables are given in an outpatient setting. The doctor might numb the target area before injecting the filler. Usually, doctors ask the patient to avoid sun exposure or strenuous exercises for a few days.
Compare the Radiesse Injection Cost
Get quotes from dermatologists. It's hard to estimate the cost of these fillers until you talk to the doctor. The total cost of the Radiesse treatment depends on the number of sessions you need, areas that require treatment, the experience of the dermatologist, and the cost of dermal fillers in your area.
A syringe for Radiesse treatment can cost between $650 and $800. You may need two or more sessions to see the results.
The procedure is very efficient in terms of results. You can see the full results within a week, which may last up to 2 years. So, you won't need repeat sessions. The number of injections needed may vary from person to person. Normally, your doctor will suggest the syringe count based on which areas need treatment. For instance, you may need multiple injections if you want to restore the volume on the hands and fill wrinkled areas around your mouth and nose.
What are the Side Effects?
Radiesse is generally safe, but some people have reported side effects, such as swelling, inflammation, itching, and redness. Some people notice small bumps on the treated areas and mild bruising. These bumps and redness disappear within a few days. You may also get lumps and nodules on your hands after the treatment.
Difficulty in moving hands and loss of sensation are other common side-effects reported by patients who got Radiesse injections on hand. Your doctor will ask you about any allergies before prescribing Radiesse. They may also review your medical history and current medications to know if you are a good candidate.