A
s holidays are around the corner, you might have planned family get-togethers, parties, and other events that involve your family and colleagues. Now is the perfect time to consider cosmetic injections and get smooth, clean, and wrinkle-free skin. If you don't have the time for invasive procedures that require follow-up appointments and regular skincare, we have come up with the best alternative. Cosmetic injections or dermal fillers are gel-like substances known for leaving you with smooth and radiant skin. These dermal fillers have many applications—from treating fine lines to lifting sagging skin to plumping your lips. Below we've compiled a list of the best cosmetic injections you can get before the holiday. Let's take a look.
Cost: It can range between $620 and $2200 (based on the number of syringes used).
Belotero is an FDA-approved dermal filler featuring hyaluronic acid that helps fill your laugh lines. After its popularity, the company expanded its product line and added a variety of injectables for different applications. For example, Belotero Volume can help restore volume in your cheeks and lips, while Belotero Soft is made for fine lines. A Belotero injection can treat fine lines around your nose, mouth, and forehead and is used for contouring the jawline.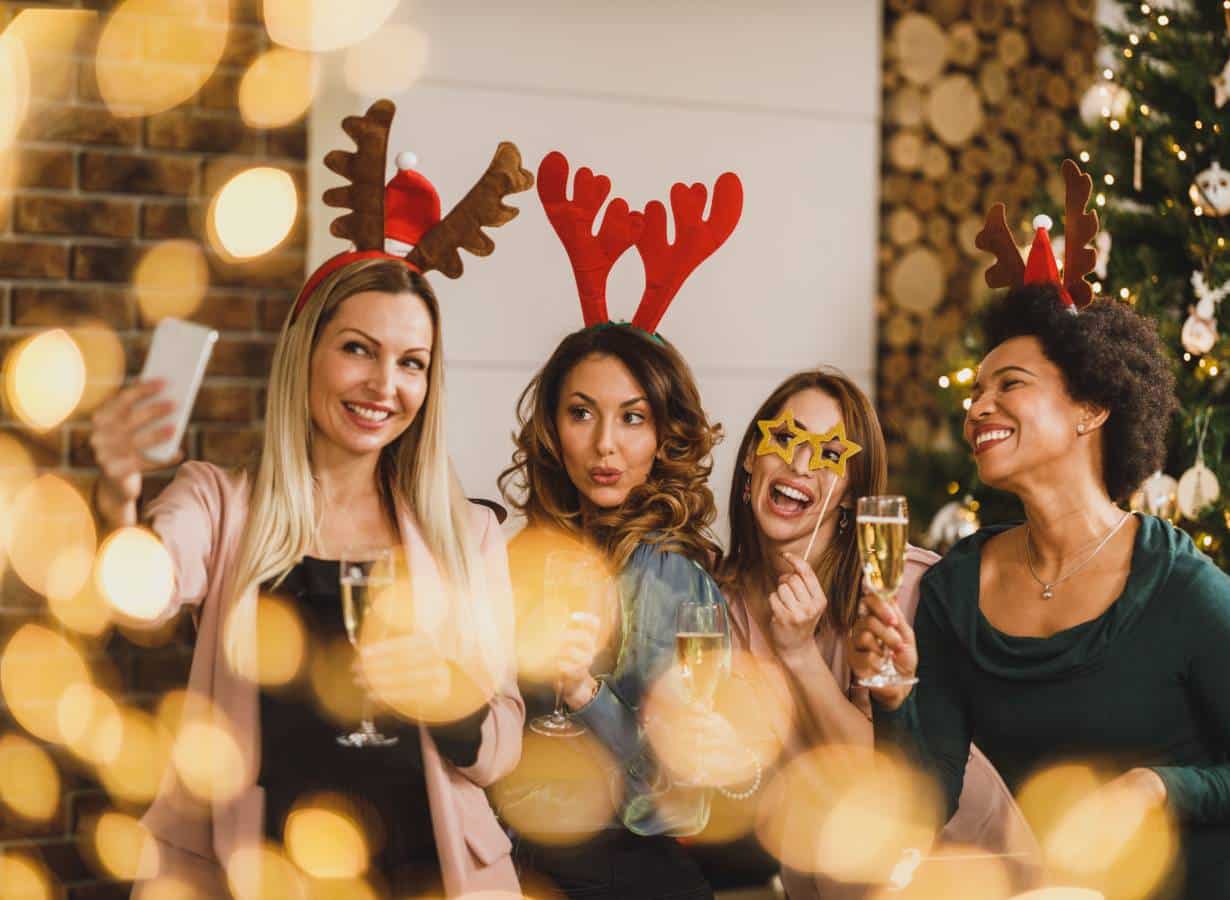 Cost: If you are considering Botox to treat excess sweating, expect the cost to be around $1400. Usually, dermatologists charge on a per-unit basis. A single injection costs between $15 to $25. 
Since 2000, Botox has improved the self-esteem and confidence of millions of patients. This injectable gel reduces wrinkles, fine lines, crow's feet, and forehead lines. A few sessions of Botox are all you need to get young-looking and clear skin.
If you have a big event coming up, plan Botox at least two weeks before that. That time window is enough for the red spots, swelling, and other Botox side effects to fade. Also, by this time, you will notice the effects of Botox on your sagging and wrinkled skin. Botox is priced based on the areas that need treatment.
Cost: It can range between $400 and $1200 (based on the number of syringes used).
Dysport is used to reduce the wrinkles and fine lines on your Glabella—the area between your eyebrows. As you age, these lines are visible when you frown or squint. Over time, they might be visible when you are relaxing. Dysport can help treat moderate to severe Glabella lines.
Talk to a dermatologist to know if you are an ideal candidate for Dysport. If you have moderate frown lines, the doctor will inject 0.5 mL of Dysport in 4-5 portions on your glabella and forehead. Results are visible within a few days and may last up to 4 months.
Cost: It can range between $650 and $2000 (based on the number of syringes used).
Juvéderm consists of a hyaluronic base, which makes your skin smooth. The injectable focuses on your lips, cheeks, and mouth. The product comes in various categories, each line consisting of a different concentration of hyaluronic acid. It's used to plump cheeks and fill lines around the mouth. The results of Juvéderm last between six months and two years.
The procedure takes around 20-50 minutes (depending on how many injections are needed). Since it's a minimally invasive procedure, your dermatologist can inject Juvéderm on the same day as your appointment. It doesn't require any preparation.
Cost: Kybella costs between $1200 and $1800 per treatment, but the total cost might vary depending on the number of sessions required.
Kybella is a cosmetic injection targeting the area beneath your chin. This dermal filler reduces the fat beneath your chin. Although Kybella is a minimally invasive procedure, it isn't safe for breastfeeding and pregnant women or those with a medical condition that causes trouble swallowing.
So far, Kybella is the only cosmetic treatment that can reduce the appearance of your double chin. It also treats excess fat around your neck. Preparation is required before you get Kybella injections. Usually, dermatologists ask patients to wash their faces properly and stop taking ibuprofen or blood-thinning medications a week before the procedure.
Cost: It costs between $650 and $800 per syringe, and the number of injections required depends on the areas that need to be treated.
Radiesse is a dermal filler that helps treat your face and hands. It helps fill in the fine lines and wrinkles while stimulating collagen production. Radiesse is for the areas where you have lost volume, including your face and hands. The results are visible shortly after the treatment and can last up to two years. Radiesse is a highly sought-after choice for people who want natural-looking skin with filled wrinkles and plump cheeks. It has non-toxic and non-allergenic compounds that make it a safer choice for all types of skin.
Cost: It can range between $600 and $1200 (based on the number of syringes used).
Restylane is another line of dermal filler that fills your wrinkles. It targets the area around your mouth, nose, and cheeks. Restylane is an FDA-approved cosmetic injection containing hyaluronic acid. It is the best option for those preparing for last-minute events.
If you couldn't schedule a cosmetic procedure weeks before the holiday, consider Restylane. Its effects are immediate, smoothing out your wrinkles as soon as the filler is injected. For the best results, you must wait a week or two. Restylane is used for lip enhancement, adding volume to your cheeks, and treating eye bags.
Cost: It can range between $750 and $2500 (based on the number of syringes used).
Your face loses its volume from aging. As your skin doesn't produce enough collagen, the skin loses its elasticity and sags. Cosmetic treatments, like Sculptra, can be used to restore skin elasticity and volume. Sculptra is made of Poly-L-Lactic acid (PLLA), which stimulates collagen production in your skin. The injection is used for fine lines, creases, and folds. Filling these areas, Sculptra gives you youthful skin. You need at least three injections of Sculptra in 4 months for long-lasting results.
Bottom Line
These minimally invasive procedures show results faster than invasive processes and are for people with mild to moderate fine lines, wrinkles, sagging skin, fat beneath the chin, and other cosmetic issues.
Contact Happy Hands Aesthetics, the best cosmetic injection center in LA for dermal fillers, and schedule an appointment.